When You Need the Perfect
Waterfall Picture ...
Come here!
No, seriously.
Want to learn how to take a great waterfall picture? You've come to the right place.
Waterfall-Picture-Guide is all about helping you enjoy one of God's most spectacular, natural wonders - a waterfall!
Whether you're looking for a great waterfall background picture, waterfall photos, a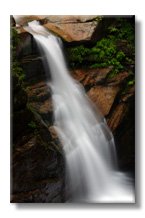 recommendation for a waterfall hike, information about a particular waterfall, or looking to improve your next waterfall photo, we've got you covered.
I've been fascinated with waterfalls for as long as I can remember, just ask my wife! Seriously though, my family of 5 generally enjoys going to a waterfall.
Taking a waterfall hike can be a great family adventure and there is information here to help with that as well. Taking your own waterfall pictures is another rewarding experience and following my basic tips is sure to improve your waterfall pics. With a little practice you'll be taking pictures like a pro!
What is the magic behind great waterfall pictures? Learn five easy-to-use secrets for capturing waterfall photos on your next vacation or hike.
Looking for Tennessee waterfalls? Jackpot! Here's free waterfall pictures, location and gps information, hiking information, and photo tips for various Tennessee waterfalls.
Looking for information on Virginia waterfalls? Jackpot! Here's free waterfall pictures, location and gps information, hiking information, and photo tips for various waterfalls in Virginia.
Needing information on North Carolina waterfalls? Jackpot! Here's free waterfall pictures, location and gps information, hiking information, and photo tips for various North Carolina waterfalls.
Looking for Oregon waterfalls? How about Washington waterfalls? Jackpot! Here's free waterfall pictures, location and gps information, hiking information, and photo tips for waterfalls in this area
Looking for New Hampshire waterfalls? Look no further! Here's free waterfall pictures, location and gps information, hiking information, and photo tips for various New Hampshire waterfalls.
Looking for Vermont waterfalls? How about Maine waterfalls? Look no further! Here's free waterfall pictures, location and gps information, hiking information, and photo tips for various New Hampshire waterfalls.
Looking for New Brunswick waterfalls? Jackpot! Here's info on location and gps information, hiking information, and photo tips for various New Brunswick waterfalls around Fundy National Park.
High resolution, free waterfall screensavers for download courtesy of Waterfall-Picture-Guide.com. Each waterfall screensaver utilizes the best waterfall pictures as seen on the website but in a 1024 x 768 format.
Exclusive waterfall wallpapers at your fingertips, best of all, their free! Here's free waterfall wallpapers, backgrounds and resources, and how you can make your own incredible wallpaper pictures.
Waterfall posters look awesome on the wall! Here's great resources for getting your favorite waterfall photo turned into an awesome poster. A waterfall poster store of professional photos is also shown.
Looking for waterfall geocaches? Jackpot! Here's free waterfall geocaching information, how to find them, and how to get started with geocaching at waterfalls.
Find all the newly listed waterfalls and any updates to the website, such as new waterfall videos, updated directions, or new waterfall photos

[ < Previous | Random | Ring Hub | Next > ]